The company KASTANIOTISSA GEORGIKI was founded in 2004 by Petros Koutsikas and Violeta Kontogiannis.
The company's premises are located in Northern Evia and specifically in the Kastaniotissa mountain area near Istiea.
The business operation is based on the cultivation and production of figs, pistachios and olives.
Since 2010 the company has also been exporting.
The company has been a regular member of the Greek Association of Businesses for the Management of International GS1 Standards GS1 Association - Greece as of 31/08/2015.
The company has a Food Management, Safety and Health System ISO 22000/HACCP.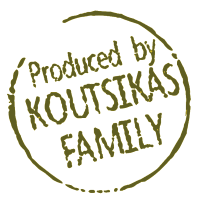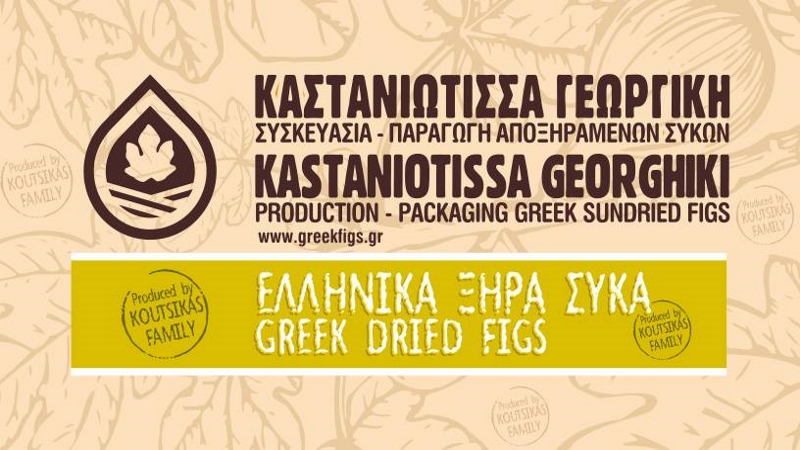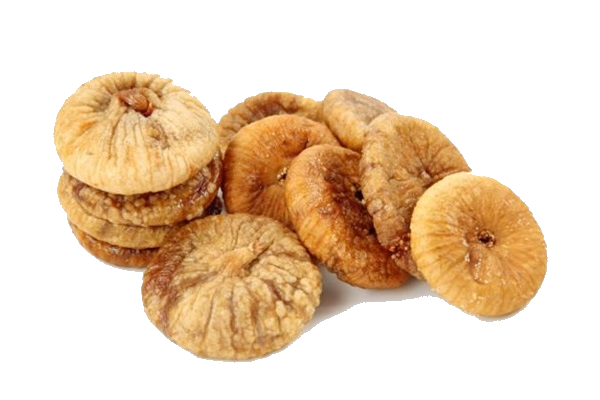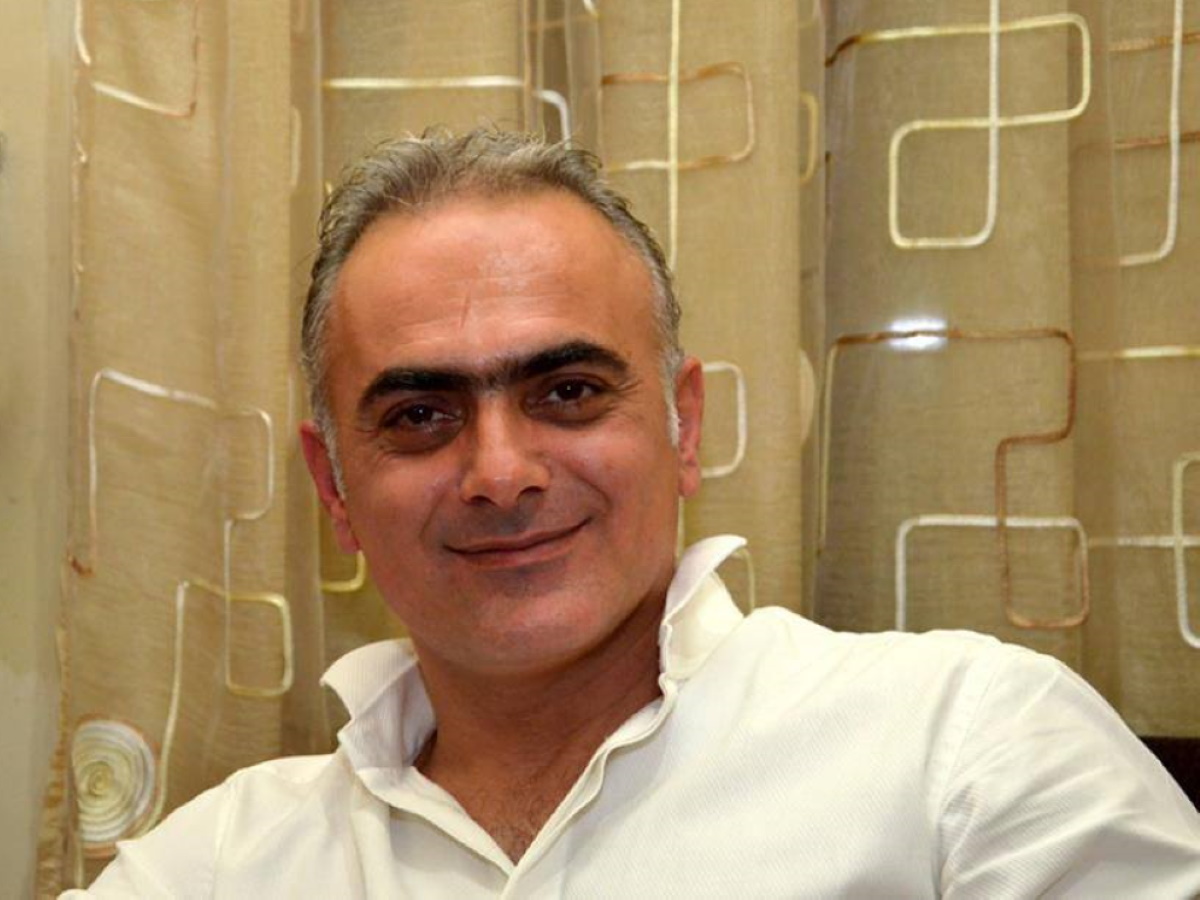 «Our top priority is the excellent quality of our products,
which are available in Greece through our wholesale-retail networks
and abroad.»
Petros Koutsikas
We control all stages of production and distribution of the products we produce.
We cultivate our figs, which come from the fig trees of the «Figs Taxiarchi» variety, on privately owned «fig trees».
We collect and dry them in a completely natural process in the sun.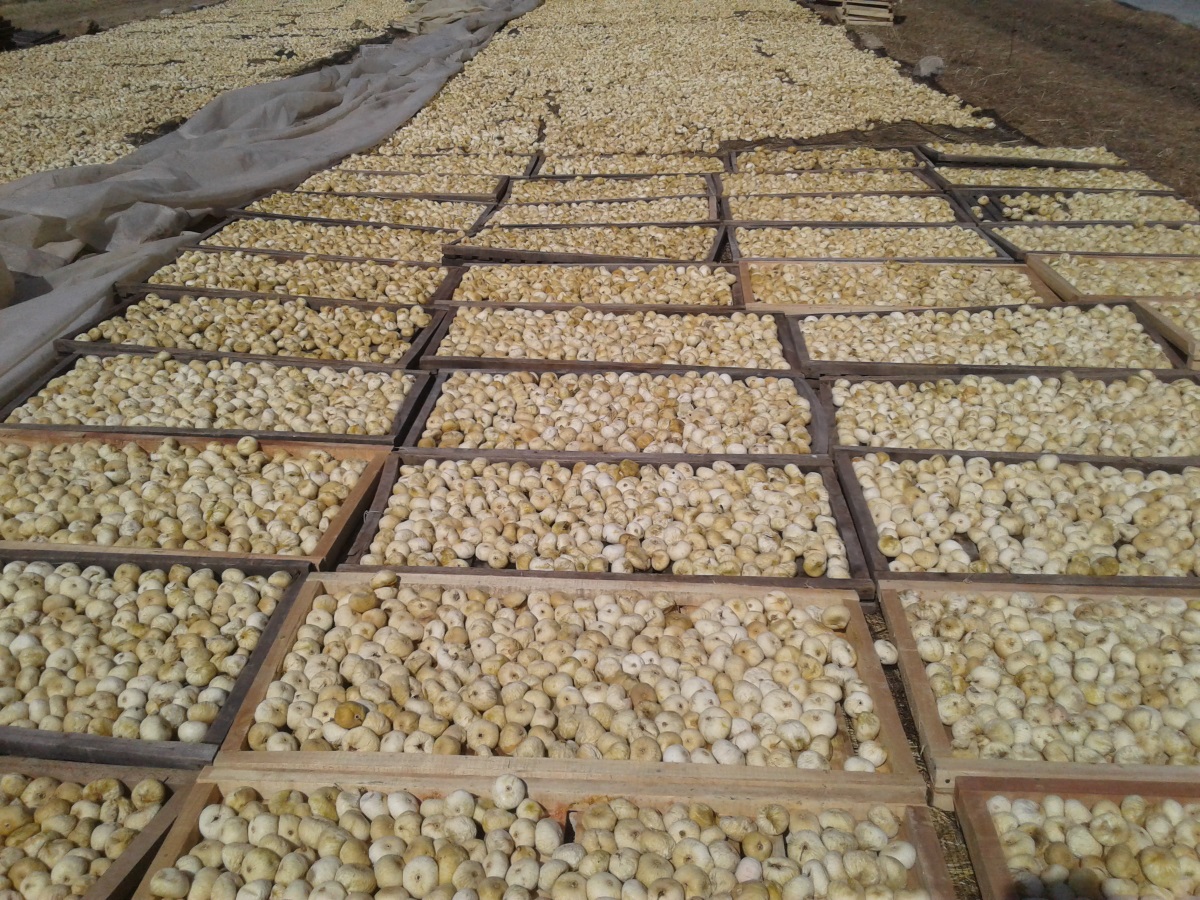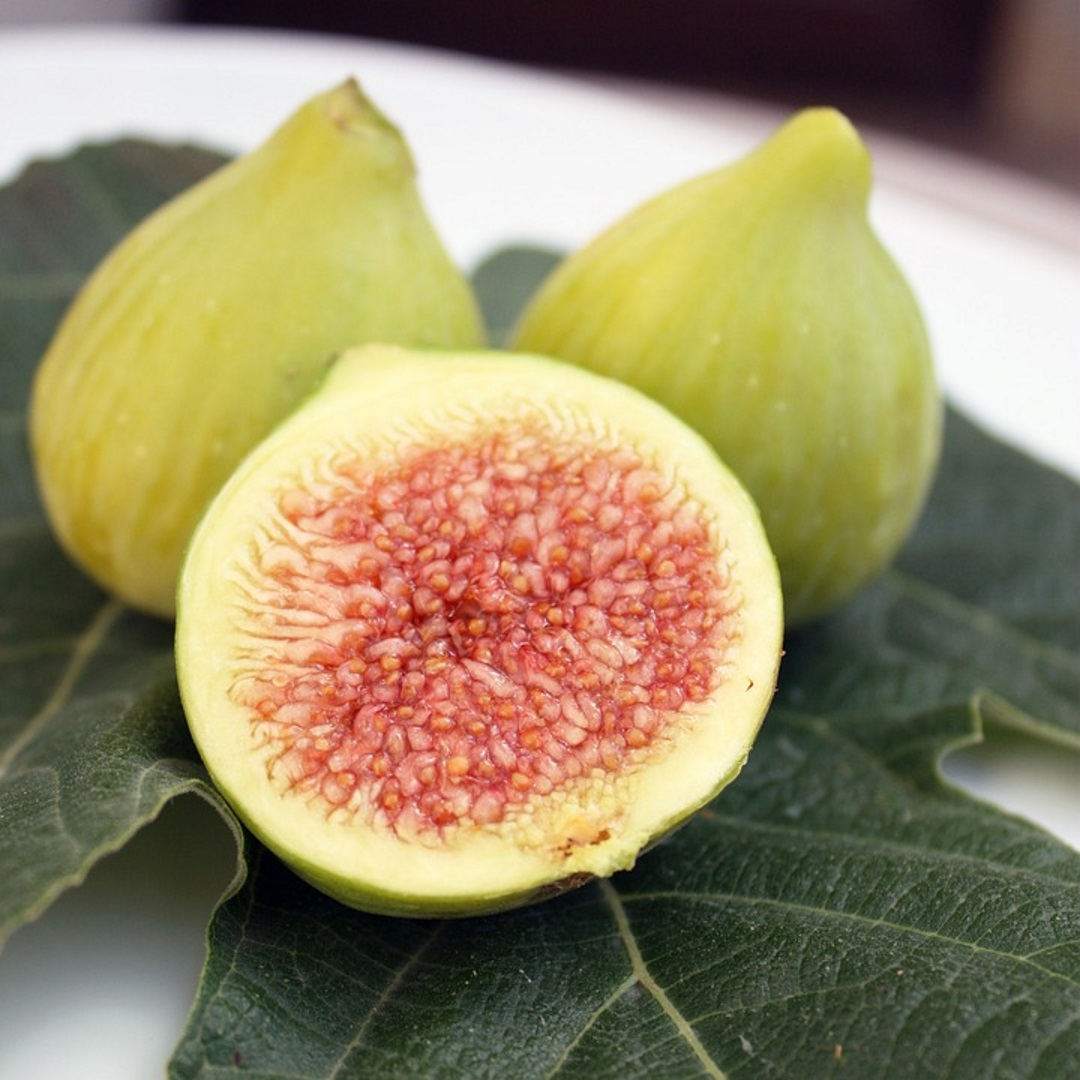 The variety «Figs Taxiarchi» comes from Asia Minor. It is also known as «Smyrnaiki».
Residents of Taxiarchis who came as refugees from Smyrna Asia Minor brought the variety with them, cultivated it in their fields, and today bears the name of the area.
They are excellent quality figs, thin peeled, ideal for drying.
All our products are packaged in a proprietary packaging in strict hygienic conditions, at controlled temperature and humidity, in order to ensure the protection of the products and to preserve their quality characteristics.
You will find us at selected food and hygiene stores.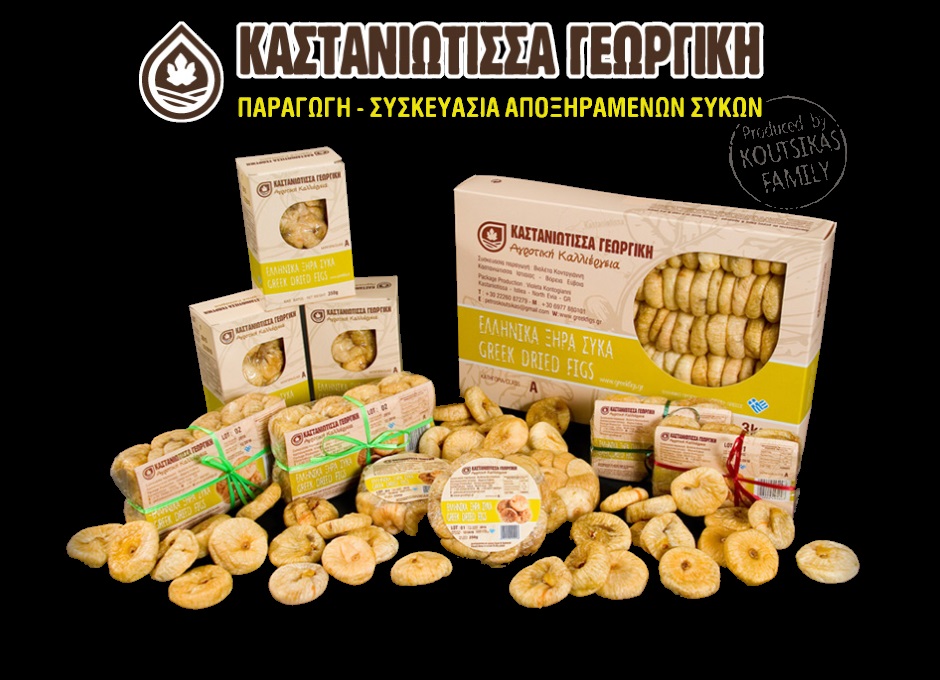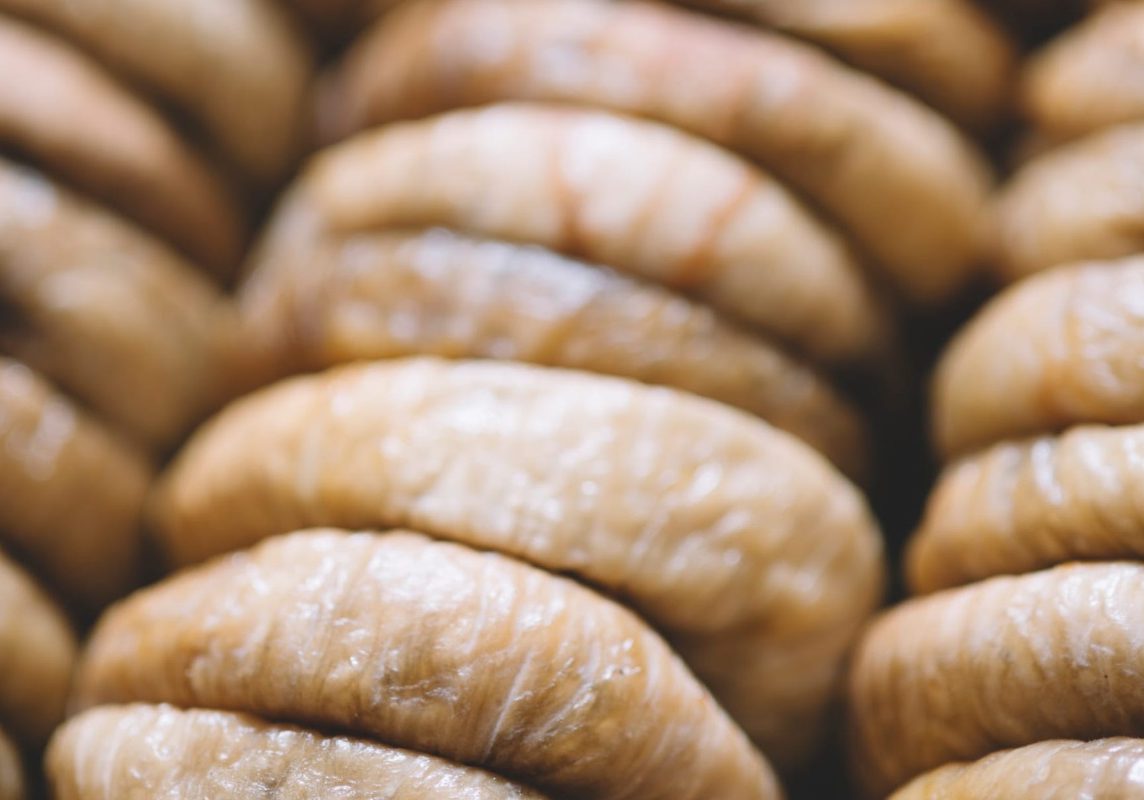 You will find our products under the brand name KASTANIOTISSA GEORGIKI in the shop
IORDANIS, by George I. Gounaridis,
230 Heraklion Avenue,
N. Ionia - Athens,
Contact phone 2102799733
And soon in selected grocery stores and supermarkets all over Greece.
Figs are of great nutritional value, contain many vitamins and therefore have many beneficial properties for humans.
They are eaten raw and dried.
They contain vitamins A, B, C, E and K. They are a source of energy due to their high sugar content (70% carbohydrates).
It is rich in calcium (200mg / 100gr) helping to maintain bone structure and strength.
They contain Potassium (330 mg / 100 gr) which helps control heart rate and blood pressure. The simultaneous existence of calcium and potassium helps maintain proper bone density and protects against osteoporosis and arthritis, as well as being a good source of iron and magnesium.
The presence of many fiber (2.9gr / 100gr) improves bowel function, helping to prevent and treat constipation, helps in the proper functioning of the stomach and in the treatment of indigestion problems.
Fiber also has a positive effect on weight management and increases the feeling of satiety due to their volume.
Figs have low levels of fructose and are therefore suitable for eating by people suffering from fructose intolerance and unable to consume fruit.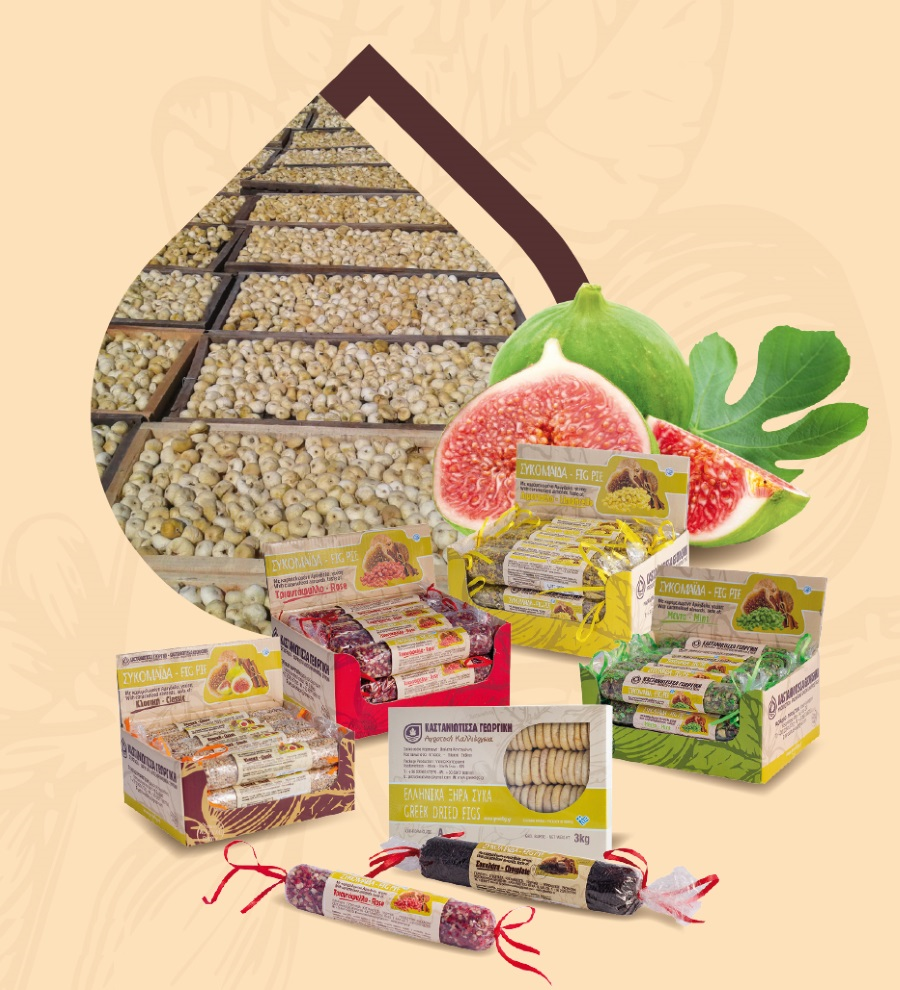 GREEK DRY FIGS OF EVIA
Rich in calcium and potassium
They help maintain bone structure and strength as well as control heart rate and blood pressure.
GREEK SHELL PEANUT OF EVIA
High nutritional value
Rich in biotin, protein and inorganic salts of the finest quality and tasty nuts.
OLIVES
Vitamins E
They provide fiber and minerals to the body and are a source of vitamin E and a natural antioxidant.
Packaging 5kg
It consists of extremely large figs with no natural defects, which are laid out in series, in packaging materials according to
specific food specifications.
Available in 5kg bulk packaging.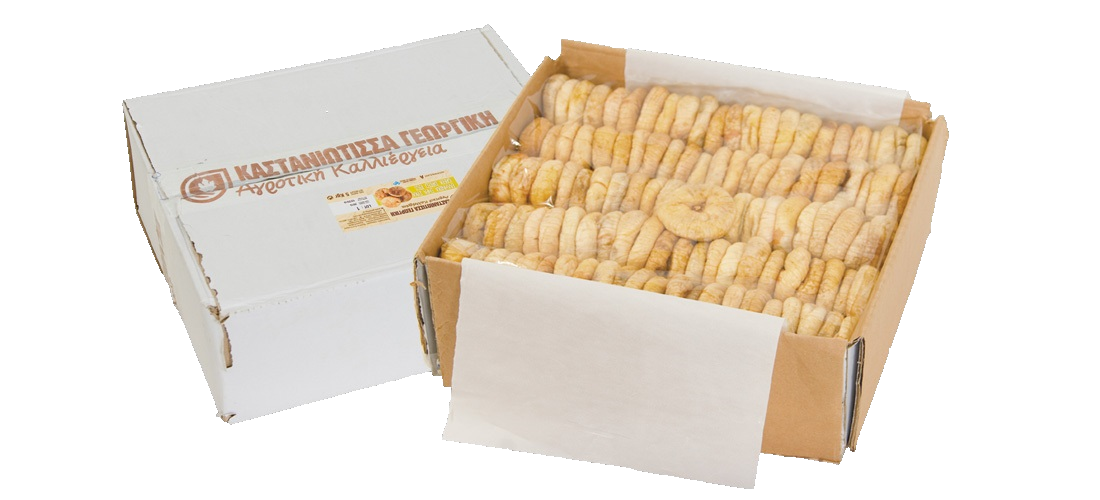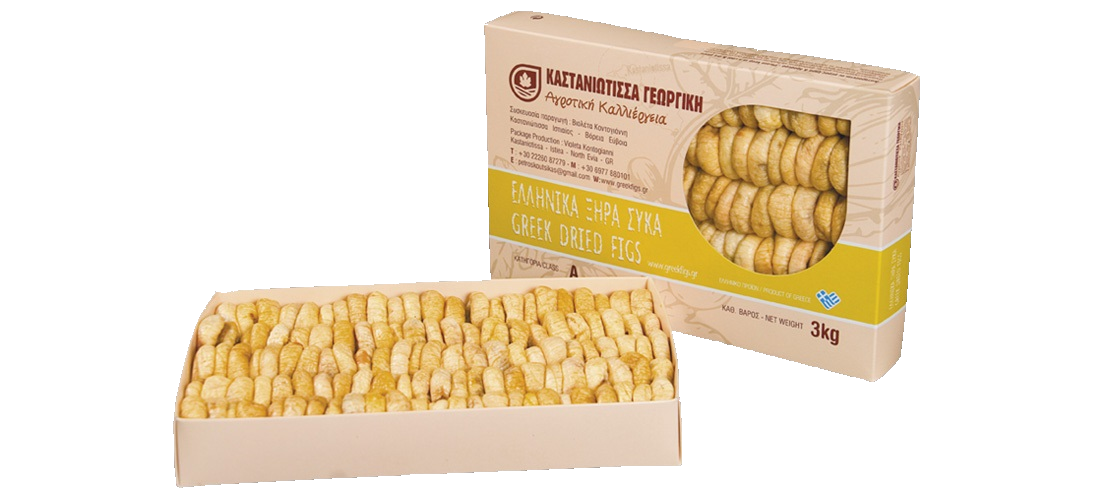 Packaging 3kg
It consists of extremely large figs with no natural defects, which are laid out in series, in packaging materials according to
specific food specifications.
It can also be supplied in bulk as a 3kg stand-alone package.
Packaging 500g
Classic rectangular packaging 500g
for consumers who want an intermediate amount of product.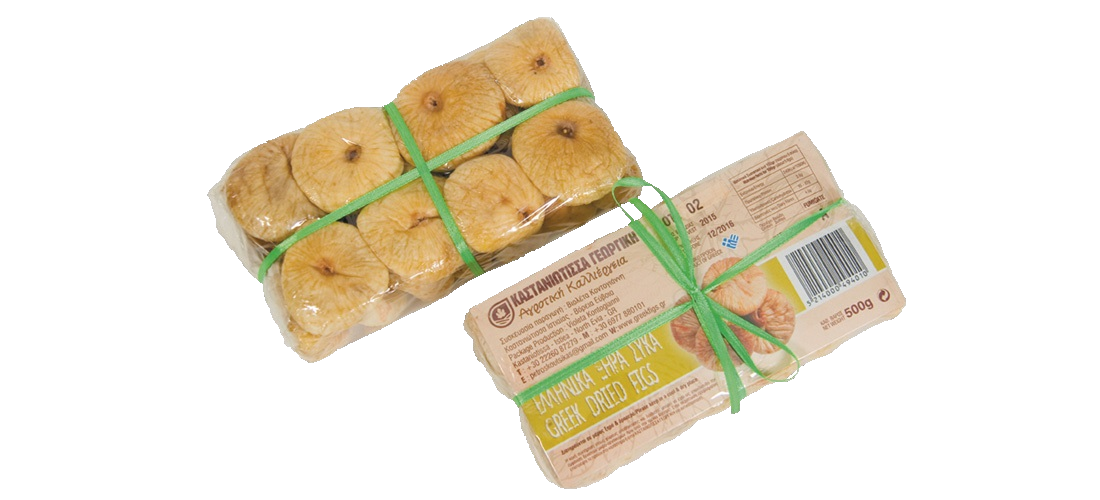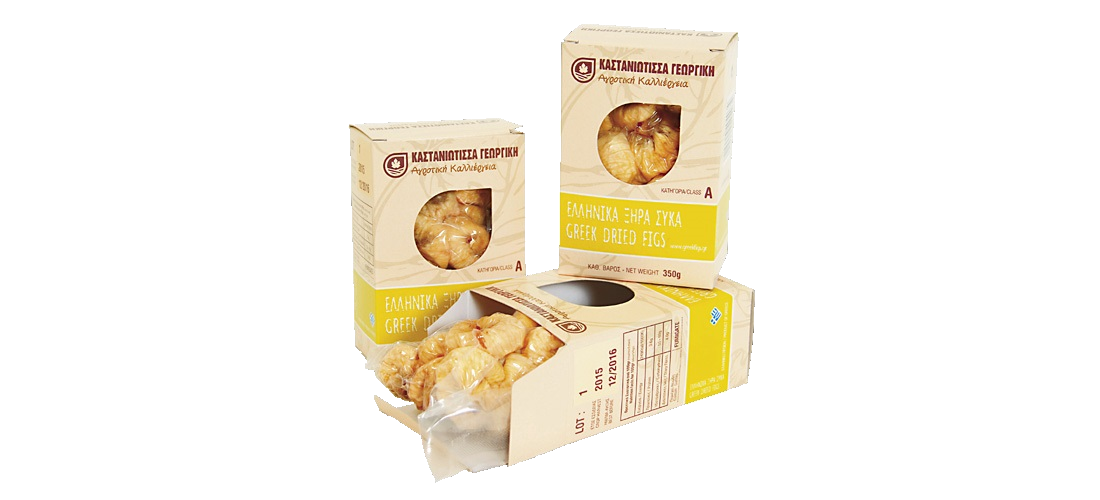 Packaging 350g
Vacum - vacuum packaging ensures
the maximum freshness in the product at once
will be packed by its expiration date.
The packaging materials are selected according to specific food specifications.
Packaging 250g
Classic rectangular pack of 250g for consumers
who want a small amount of product.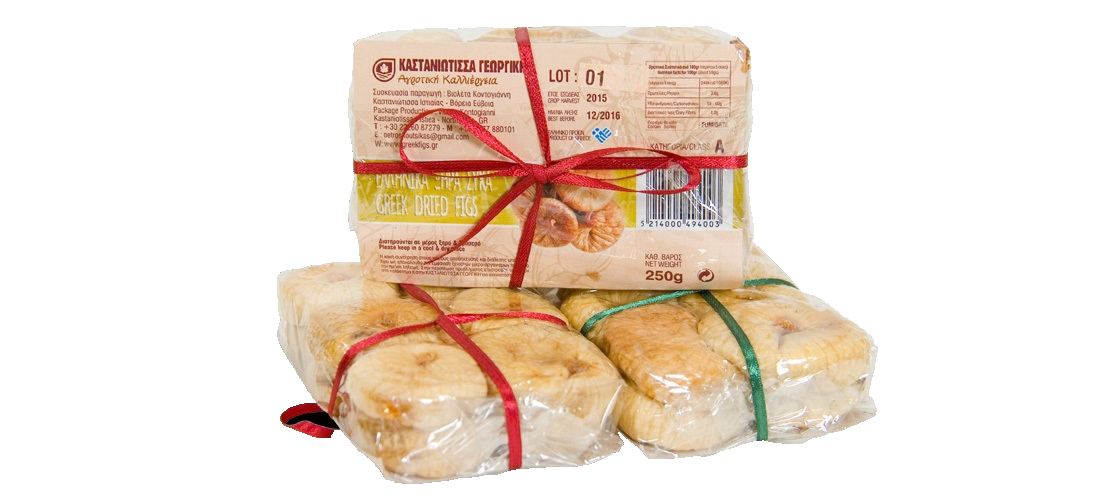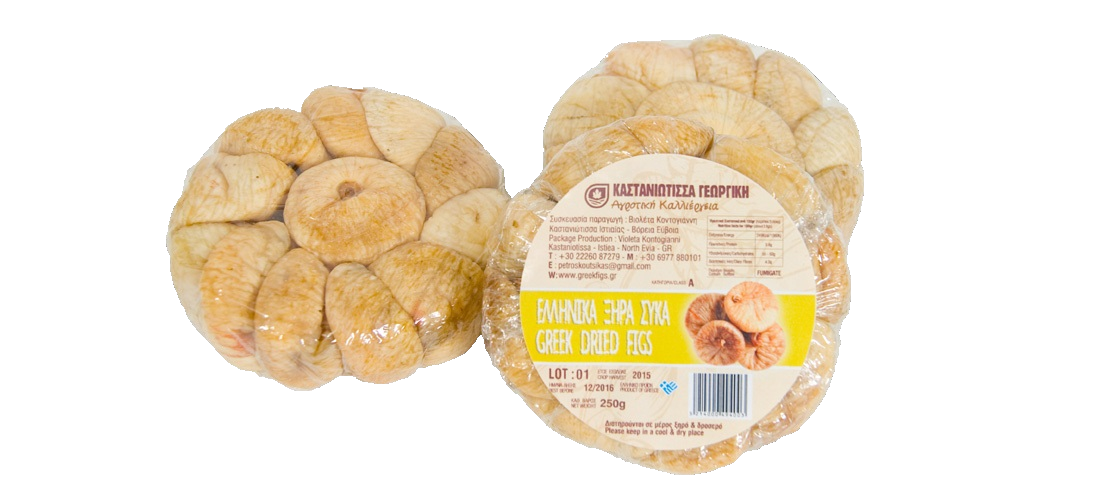 Packaging 250g
Special packaging 250g in round shape.

Quality food-snack with unique taste based on our award-winning recipes.

Award-winning chefs choose to add flavor and color to their specialties with our products.

A balance of acidity with Greek refinement in the aftertaste for a true taste experience.

Greek product worldwide ideal for vegetarians and beyond.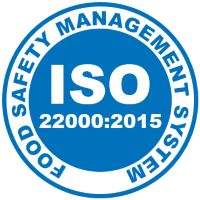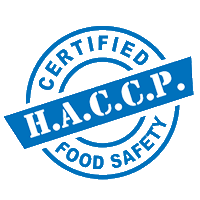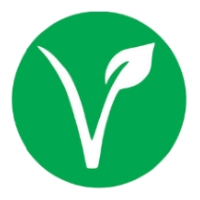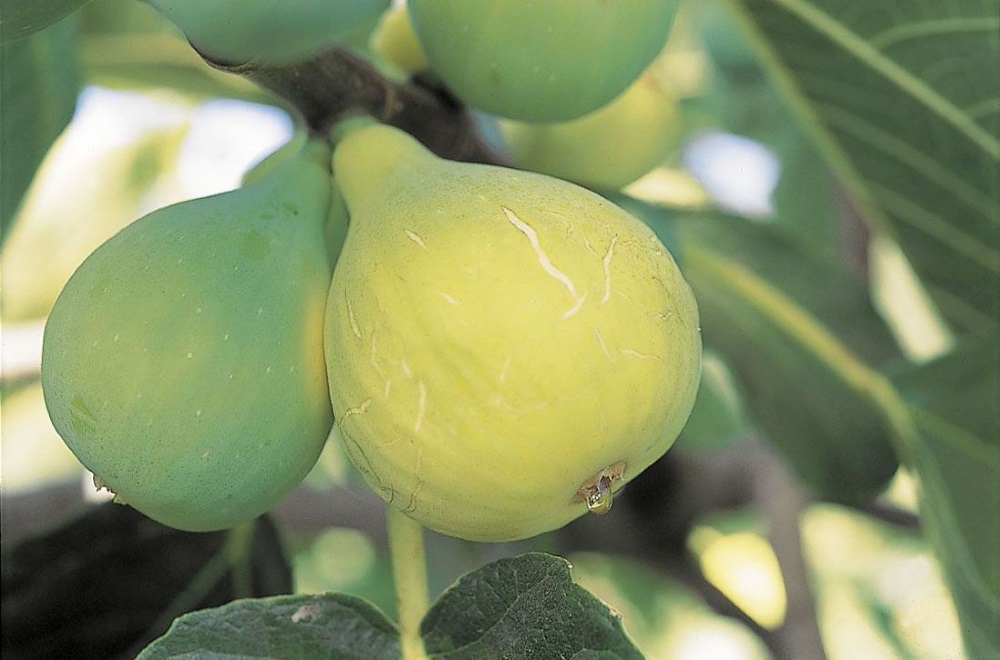 ADDRESS
Address: Kastaniotissa Istiea,
342 00 North Evia